Reception - Franklin Class and Nightingale Class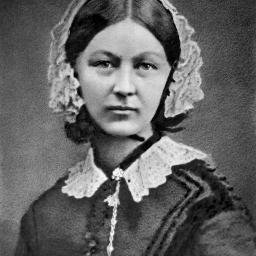 Franklin Class
Class teacher: Mrs Bloomfield
Learning Assistants: Miss Bailey and Miss Holl
Nightingale Class
Class teacher: Mrs Beeton
Learning Assistants: Mrs Gurung
This term:
In Reception, we deliver the EYFS curriculum as well as following the whole school STEAM curriculum.
This term our STEAM focus is Technology, and we will be answering the question 'Can I design and build a structure using my knowledge and understanding of historical periods?'
Children will be working towards building a shelter for the animals in the Nativity story using construction materials ensuring that it fits their given design brief.
The areas of learning and development
There are seven areas of learning and development in the Early Years Foundation Stage. All areas of learning and development are important and inter-connected. Three areas are particularly important for building a foundation for igniting children's curiosity and enthusiasm for learning, forming relationships and thriving. 
These are the prime areas: 
Communication and language: the number and quality of the conversations they have with adults and peers throughout the day in a language-rich environment is crucial. By commenting on what children are interested in or doing and echoing back what they say with new vocabulary added, practitioners will build children's language effectively. Reading frequently to children, and engaging them actively in stories, non-fiction, rhymes and poems, and then providing them with extensive opportunities to use and embed new words in a range of contexts, will give children the opportunity to thrive. 
Physical development: Physical activity is vital in children's all-round development, enabling them to pursue happy, healthy and active lives. Gross and fine motor experiences develop incrementally throughout early childhood, starting with sensory explorations and the development of a child's strength, co-ordination and positional awareness. 
Personal, social and emotional development: PSED is crucial for children to lead healthy and happy lives and is fundamental to their cognitive development. Underpinning their personal development are the important attachments that shape their social world. Strong, warm and supportive relationships with adults enable children to learn how to understand their own feelings and those of others. 
We also support children in four specific areas, through which the three prime areas are strengthened and applied. The specific areas are: 
Literacy 
Mathematics 
Understanding the world 
Expressive arts and design 
Curriculum
Literacy

Labelling pictures and real-life objects using key words provided

Creating lists based on stories explored together and real-world experiences

Joining in with repeating refrains in stories

Creating own stories inspired by real-life experiences and knowledge of other stories

Mathematics

Make simple marks similar to tallying

Counting and estimating within real-life experiences and stories

Using the language of sequencing time within our daily routines and in stories

Exploring shape properties for use within a shelter

Constructing models from a 2D shelter

Expressive arts and design

Talk about the shelters that we have produces including describing the simple techniques and media we have used

Create shelters collaboratively using large loose parts, sharing ideas, resources and skills

Use a wide range of tools competently, safely and confidently

Cut shapes using scissors and other modelling tools

Recognise and name the primary colours being used in our work

Sing songs linked to light and dark

Understanding the World

Constructing our own books based on visitors to school and people in the community who work at night

Explore through role play and make observations of items linked to our stories

Articulate our ideas and thoughts about things we are making in full sentences

Observe natural and manmade shelters and then use these as inspiration to build our own
We are very excited to be introducing 'Talk through stories' this term, which provides the opportunity for children to really explore key texts, understand the principle of the story, learn new vocabulary and explore new characters. Each week we will focus on one key text which the children will become very familiar with.  
Our literacy key texts for this will be: 
Room on the Broom
The Owl who was afraid of the dark
Nocturnal animals
Non-fiction books
Cops and Robbers