Year 2 - Seacole Class and Kahlo Class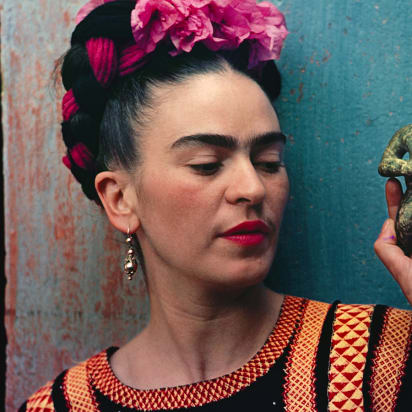 Seacole Class
Class teachers: Mrs Gill (Monday & Tuesday) and Mrs Ashforth-Smith (Wednesday-Friday)
Learning Assistants: Miss Spencer
Kahlo Class
Class teacher: Miss Williams
Learning Assistants: Miss Magee
This term:
STEAM

This term's STEAM question is, 'Can I explore festivals and celebrations from around the world? We will be identifying the physical and human features of Brazil and comparing them to our own locality. We will name and locate the world's seven continents and five oceans in Geography. Taking inspiration from Brazilian cuisine, the children will then develop their understanding of a balanced diet and use these basic principles to make dishes such as salsa as well as understanding the importance of cooking and how to do it safely. As Scientists, we will be investigating the conditions that plants need for germination, growth and survival. We will be creating rhythms in the style of samba music as well as dancing to it wearing our own designed masks and head dresses as we celebrate our own Rio Carnival!

English

We will begin the term by looking at stories from other cultures. We will be exploring texts from Sri Lanka and Brazil which we will then retell as a written narrative. We will be focusing on using appropriate adjectives, using a range of conjunctions and writing consistently in the past tense. Later in the term, we will use our STEAM knowledge to help us write an instructional text about how to make Brazilian salsa where we will be using time conjunctions and command sentences. We will then use all of this grammatical knowledge to create a final recount of our STEAM experiences during the term.

Maths

Doubling and Halving We will explore the patterns and relationships between the 5- and 10-times tables noticing how even multiples of five are also multiples of ten and products in the five times table are also products in the ten times table. The children will then use this knowledge to solve problems related to the 5- and 10-times tables.

Division The children will have an opportunity to deepen their knowledge of division. They will revisit the language of divisor, dividend and quotient. The children will have opportunities to use their times table facts to find the quotient. We will then explore how their knowledge of division rules can help them solve problems.

Measure The children will have opportunities to choose and use appropriate standard units to estimate and measure mass, temperature and capacity. We will explore this using scales, thermometers and other measuring vessels. The children will make comparisons and order mass, volume and capacity recording their results using the <, > and = symbols.

Position and Direction In this unit we will use mathematical vocabulary to describe position, direction and movement. The children will think about rotation and use the language quarter, half and three-quarter turns.

Computing and Music

In Computing we will be using our programming skills to create a quiz. We will use a software called Scratch Junior. The children will learn that sequences of commands have an outcome and make predictions based on their learning. They use blocks of code to modify and design quiz questions. Finally, learners will evaluate their work and make improvements to their programming projects. In music children will learn to recognise the musical style of samba, the pulse of the music and where and how the genre originated. In PE, they will then create a samba performance.

HRE

Our HRE for this term will focus on living in the wider world, specifically looking at economic wellbeing and media literacy. We will look at what social media is and what is and is not appropriate to share online. We will also learn about saving money and how people make different choices when it comes to money.

PE

In PE, we will be developing our golf and dance skills. In golf, we will learn to hold a golf club correctly and understand how to control a ball accurately. The children will learn to control the distance and height of the ball with ap utter and chipper. Our dance unit will be linked to our STEAM topic and we will learn about Samba. The children will perform gestures, jumps and movements in time to music and develop their ability to perform these gestures over an increasing duration of time.