Year 2 - Seacole Class and Kahlo Class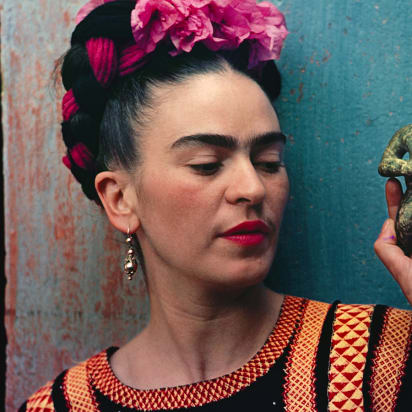 Seacole Class
Class teachers: Miss Bainbridge
Learning Assistants: Miss Day and Mrs Sallum
Kahlo Class
Class teacher: Mrs Holmes
Learning Assistants: Miss Lewis
Curriculum
Wider Curriculum

This term, our Wider Curriculum focus is Maths and we will be answering the question 'Can I create and carry out an experiment and present my data in a variety of different ways?'. We will be presenting investigations showing properties of materials and comparative tests for waterproofness. We wil also be considering the different stages
involved in creating a poncho (for example designing, making and evaluating) and developing our knowledge of stitching and joining.

Maths

Within Maths, we are exploring multiples of 10 up to 100. This will involve thinking about:
- How 10 ones and one 10 are equivalent.
- How multiples of 10 can be represented using names and numbers.
- What multiples of 10 may look like in an expression or an equation.

We will then begin to build on this knowledge by exploring:
- What positions numerals of 10 have on a number line and how we can estimate where they will go.
- How we can use our knowledge of the composition and place value of 10 to add and subtract ten to a
multiple of 10.

Writing

This term, we will begin our English journey by re-writing a simple narrative. We will be focusing on the structure of a simple sentence and how to compose these using the correct punctuation. We will then start to explore how to use a small range of grammatical devices including:
- First and third person pronouns
- Time conjunctions
- Appropriate adjectives

Computing

This term, in Computing, we will be looking at information technology at school and beyond, in settings such as shops, hospitals, and libraries. The children will investigate how information technology improves our world and they will learn about using information technology responsibly

HRE (Health and Relationships Education)

In HRE this term, the children will be focusing on healthy lifestyles and mental health. The children will be learning
to:
- Understand what keeping healthy means.
- Understand how to keep our skin and teeth healthy.
- Explore how to keep healthy in the sun.
- Recognise the people who help us stay fit and healthy.
- Recognise our own emotions and what they might feel like.
- Recognise emotions that other people may be feeling.

Music

As part of our South African 'Afropop' unit, we will be exploring the song 'Hands, Feet, Heart' by Joanna Mangona. We will be taking an integrated approach to music where games, elements of music (pulse, rhythm, pitch etc), singing and playing instruments are all linked. As well as learning to sing, play, improvise and compose this song, children will listen and appraise other similar tracks.

PE

This term, our PE will be covering Gymnastics and object control. During Gymnastics, we will explore how to roll, travel, jump and balance safely in a space whilst in object control, we will be practising our precision when throwing and catching.

RE

In our RE assemblies, we will be unpicking the Big Question 'Do you shape your own destiny?'. In our RE lessons,
we will learn to:
- Compare what Christians and Muslims believe about God.
- Explain what Christians believe about humanity.
- Explain what Muslims believe about humanity.