Year 1 - Kandinsky Class and Johnson Class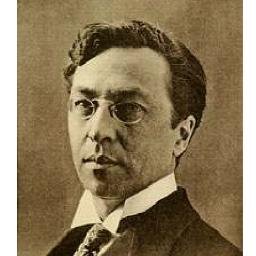 Kandinsky Class
Class teacher: Mrs Houldey
Learning Assistants: Miss Purbrick (am only) and Mrs Zhao
Johnson Class
Class teacher: Miss Stainthorp
Learning Assistants: Mrs Mhana
Curriculum
STEAM

For our STEAM project this term we will be answering the question 'Can I develop an understanding of the living world around me'? To answer this the children will be using their scientific enquiry and observation skills to learn about a variety of vertebrates. They will classify these into amphibian, reptile, mammal, fish and birds, as well as categorising by their diet as to whether they are omnivore, carnivore or herbivore. The children will also explore some of the common parts of these animals and their functions. To consolidate their learning the children will then create a fact-file and model of a chosen vertebrate using clay, to display and present in our mini natural history museum. We will develop our art skills by learning how to manipulate malleable materials to create different effects.

To help with our STEAM project we would like to ask for a voluntary contribution of £2 per child to help us fund our exciting STEAM project. Your donations will be used to purchase materials for the investigations that the children will conduct.

Maths

We will start our math learning for the term by exploring capacity, weight and mass, using water to investigate the capacity of different containers and comparing the weight and mass of a variety of objects. We will then begin a unit on 'counting, unitising and coins, where the children will begin developing their understanding of unitising by counting in twos, fives and tens. They will then link this learning to denominations of coins, 2p, 5p and 10p and explore how one coin can be worth several pennies as well as the worth of a set of coins.

Writing

We will be starting the term looking at the story 'We are going on a bear hunt,' with a twist. We will be writing about going on our own bear hunt around the school. The children will continue to use accurate punctuation such as full stops and exclamation marks as well as a range of adjectives. They will build on their existing knowledge of extending sentences using the conjunction 'and', by being introduced to the conjunction 'but'. They will then be encouraged to use these in their own writing.

Computing

Throughout this term children will learn to use computers to create and manipulate text. As a result of this children will become more familiar with using the keyboard and mouse to help them enter and move text around. The children will also consider ways to change the look of the text and give a reason for these changes. Finally, the children will consider the differences between writing on a computer and writing on paper.

HRE

During HRE lessons this term the children will be exploring shared responsibilities and communities. The journey will see the children consider rules both at home and at school. Ways we can support our local community and understanding what is meant when discussing the community and the groups within communities that we belong to.

Music

The children will be following a unit of work on the website Charanga called 'your imagination.' They will continue to build on their skills of playing notes on a glockenspiel as well as rhythm, pulse and beat. The children will also learn a song, which they will be performing at the end of the unit.

PE

The children will be looking at object control in PE this term.

Indoor- They will show control through throwing and catching towards a target using a racket or bat. They will learn skills in holding a racket correctly, moving a ball using the racket and then hitting a ball towards a target using the racket.

Outdoor- The children will continue looking at object control but this time using their feet and hockey sticks. They will develop similar skills to those learnt in indoor PE and will apply these in partner and group practice.

RE

The focus this term is Islam. Children will be looking at Mosques, exploring their key features and why these are important. The children will also be looking at how Muslims pray, the different types of prayers and the importance of prayer within Islam.