Year 1 - Kandinsky Class and Johnson Class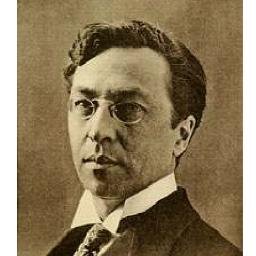 Kandinsky Class
Class teacher: Mrs Houldey
Learning Assistants: Miss Higgins and Mrs Kerry
Johnson Class
Class teacher: Miss Bainbridge
Learning Assistants: Mrs Dickerson
This term:
STEAM
This term our STEAM focus is preforming arts, and we will be answering the question 'Can I explore festivals and celebrations from around the world?'
Curriculum
STEAM

For our STEAM project this term we will be answering the question 'Can I explore cultures and celebration from around the world'? To answer this question, the children will be using their scientific enquiry and observation skills to learn about the different countries that make up the United Kingdom. The children will be learning about how they can use their voices expressively and how we can use body percussion and untuned instruments to accompany a ceilidh. We will explore what a healthy and varied diet may look like and gaining an understanding of where the food comes from. The children will then use this knowledge to plan a ploughman's lunch based on their personal preferences and then they will create their lunch.

Maths

We will start our maths learning for the term by exploring fractions. The children will develop an understanding of halves and quarters. They will then be considering halves and quarters relating to object, shape, and quantities using resources such as counters to support. The children will understand that something is half where there are two equal parts and that something is a quarter if there are four equal parts. We will then begin a unit on 'position and direction,' where the children will begin developing their understanding of space. They will explore time, by identifying what a clock looks like and what the hands mean.

Writing

Our writing for this term will begin with the children developing a recount based on the story of 'Tea with the Queen'. They will consider the use of verbs to identify what the characters are doing. Our writing units for the rest of the term will be focusing on shape poems and instructional writing. Throughout these units the children will be revisiting the learning on sentence writing, including the use of capital letters, full stops, finger spaces as well as extending their sentences with conjunctions, adjectives and a range of sentence starters.

Computing

Throughout this term children will learn to use computers to create an animation. The children will be using a block-based coding system called Scratch Jr. They will be using this to create characters and explore different tools. They will be given different algorithms to create simple programs.

HRE

During HRE lessons this term the children will be exploring living in the wider world. The journey will see the children consider media literacy and digital resilience and economic wellbeing linked to money. We will also explore the children's aspirations, work goals and career goals.

Music

The children will be following a unit of work called 'reflect, rewind and replay.' They will continue to build on their skills of playing a glockenspiel as well as rhythm, pulse and beat. The children will also learn a song, which they will be performing at the end of the unit. Look out on dojo for their performances!

PE

Indoor - The children will be doing dance where they will be learning and performing a Morris Dance. The children will be thinking about different steps and how they can travel to their next position. The children will also provide feedback on performances seen to help their partners improve.

Outdoor - Children will be focusing on athletics. They will be focusing on running and throwing. They will put this into practice by running to different spots, travelling around obstacles and throwing towards a target.

RE

The focus this term is Islam. Children will be looking at Islamic celebrations such as Ramadan and Eid al- Fitr and why they are important to people of the Muslim faith.