Year 1 - Kandinsky Class and Johnson Class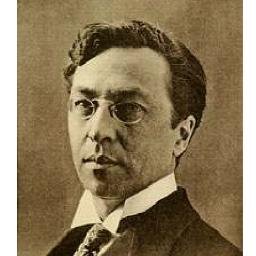 Kandinsky Class
Class teacher: Miss McGibbon
Learning Assistants: Miss Kent, Miss Nosova, Miss Wigley
Johnson Class
Class teacher: Miss Stainthorp
Learning Assistants: Miss Beardsley, Miss Ray (Mon-Tues), Mrs Ben-Saad (Weds-Fri)
Curriculum
Wider Curriculum

For our Wider Curriculum project this term, our focus is Maths and we will be answering the question 'How can data help us understand the world around us?' We will be undertaking and presenting investigations showing properties of different materials, the most effective materials for keeping out light and the most appropriate material for making a window covering.

Maths

Our first Maths unit will be looking at the concepts of length, height and weight and comparing these. The children will then begin to explore counting and comparing sets of objects and learn how to apply the greater than, less than and equal to symbols to represent these expressions. Our Maths lessons will then progress to learning about composition of numbers to 10, how these can be partitioned and combined. The children will use representations such as the part whole model to support their learning of this.

Writing

Our first English unit will be looking at the story 'The Scarecrow's Wedding'. The children will be identifying verbs and nouns within the story and writing a simple sentence. They will also be looking at 'Room On The Broom' and writing a recount about the adventures of the witch.

Computing

Throughout this term, children will learn to develop their understanding of technology and how it can help us. The children will become familiar with different components of a computer by developing their keyboard and mouse skills. They will also consider how to use technology responsibly.

HRE

During our HRE lessons this term, we will be focusing on health and wellbeing. As part of this unit, the children will be learning about healthy lifestyles including physical wellbeing, mental health, ourselves growing and changing and how to safeguard ourselves.

Music

The children take part in a weekly whole school singing assembly.

PE

Indoor - The children will be doing Gymnastics where they will be learning to travel, jump and balance. The children will be thinking about how they can safely travel in a range of different ways.
Outdoor - Children will be focusing on playground games. They will be learning to demonstrate teamwork, spatial awareness and to travel safety and effectively. They will put this into practice by playing a range of different games involving moving around an area safely, listening to others and
taking turns.

RE

The focus this term is Christianity and Islam. Children will be learning about what Christians and Muslims believe about God and making comparisons with these.