Reception - Franklin Class and Nightingale Class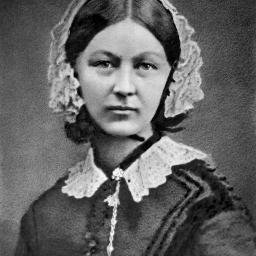 Franklin Class
Class teacher: Mrs Bloomfield
Nightingale Class
Class teacher: Mrs Beeton
Learning Assistants
Mrs Gurung, Miss Bailey and Miss Burchell
This term:
This term our STEAM focus is preforming arts, and we will be answering the question 'Can I explore festivals and celebrations from around the world?' The children will be working towards preparing for and organising their graduation ceremony.
Literacy

Using our phonics skills to write simple phrases and sentences that can be read by others.

Joining in with repeating refrains in stories.

Apply our own grapheme, phoneme knowledge to write our own invitations to our graduation and memories of our time in Reception.

Mathematics

Beginning to develop our understanding of time.

Consolidating our understanding of 3D, 2D shape and length.

We will be learning how to use rekenreks to show ways of making ten including recalling doubles facts.

Verbally counting beyond twenty.

Comparing quantities up to ten.

Investigating even and odd numbers.

Expressive arts and design

Role playing a variety of scenarios to represent family lifestyles and experiences.

Sharing photos of each other celebrating with their families.

Painting self-portraits and making comparisons with portraits they painted at the beginning of the year.

Making mortar boards using a variety of materials in preparation for a graduation ceremony.

Understanding the World

Learning that other families and communities celebrate differently.

Children will be making observations of artefacts and matching them to celebrations.

Children will prepare for an end of term graduation and their wider transition into year one.
We are continuing to enjoy 'Talk Through Stories' this term, which provides the opportunity for children to really explore key texts, understand the principle of the story, learn new vocabulary and explore new characters. Each week we will focus on one key text which the children will become very familiar with.  
Our literacy key texts for this will be: 
The Scarecrow's Wedding.

Tiddler
Other topical key texts this term will be:
Julian and the Wedding

The Koala Who Could
Harry and the Dinosaurs Go to School