Reception - Franklin Class and Nightingale Class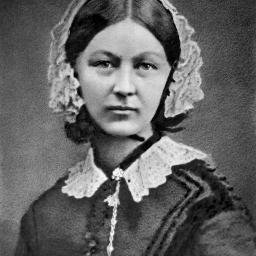 Franklin Class
Class teacher: Mrs Bloomfield
Nightingale Class
Class teacher: Mrs Beeton
Learning Assistants
Mrs Gurung and Miss Burchell
STEAM
This term our STEAM focus is Art, and we will be answering the question 'Can I create a piece of art based on a period of history?' The children will be taught several artistic techniques and will ultimately select their preferred technique to create their own individual showcase art piece for inclusion in a classroom gallery.
Literacy

Blending (reading) words with Set 1 sounds and common exception words.
Writing short sentences and re-reading what they have written, using correct letter formation
Beginning to spell independently by applying own phonics knowledge
Beginning to form capital letters correctly
Learning and using new vocabulary through 'Talk through Stories' and artistic technical vocabulary through the STEAM focus.

Mathematics

Number fluency with understanding of 'one more than' and 'one less than'
Ordering and comparing amounts
Understanding equal parts and the concept of 'double'
Understanding how to compose (build) whole numbers using smaller parts up to 10
Understanding relative units of time (what can be done in a minute?)
Comparing lengths using countable and non-countable objects
Exploring 3D shape; composing and decomposing these into larger and smaller shapes.

Expressive arts and design

Exploring how to make different types of marks: shapes, dots and lines
Using different tools and techniques to make these marks
Exploring purposeful colour mixing
Understanding the use of observation in art
Exploring individual preferences regarding artwork
Exploring renowned pieces of art and famous techniques such as Pointillism
Understanding the purpose and features of an art gallery

Understanding the World

Understanding and experiencing key calendar events: Pancake Day, Lent, World Book Day, Mothering Sunday, Easter.
Reflecting on valued pieces of art in the local world around us (at home) and in the wider world (art galleries)
Investigating objects in the world around us (spring flowers) when creating observational artwork
Reflecting on our own personal artistic choices
Reading and Phonics
During our 'Talk through stories' sessions, (which provide the opportunity for children to really explore key texts, understand the principle of the story, learn new vocabulary and explore new characters), we will focus on one key text at a time which the children will become very familiar with.  Our literacy key texts for this term will be: 
Katie and the Bathers
Rainbow Fish
Luna Loves Art
Ravi's Roar
My Monster and Me.