Reception - Franklin Class and Nightingale Class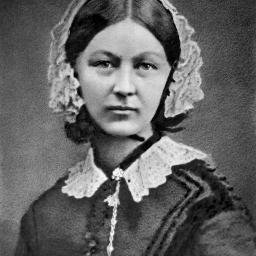 Franklin Class
Class teacher: Mrs Bloomfield
Nightingale Class
Class teacher: Mrs Beeton
Associate teacher: Miss Breeze
Learning Assistants
Mrs Gurung, Mrs Balsamino, Miss Runnals and Miss Burchell
Wider Curriculum
This term, our Wider Curriculum focus is Maths and we will be answering the question 'How can data help us understand the world around us?' We will be providing children with exciting opportunities to experience a range of breads. The children will be encouraged to notice differences using their senses. They will move on to looking at one of the main ingredients in bread making and then look at the similarities and differences of a variety of types of flour. The children will then be able to use a variety of physical skills to mix, knead, roll, bake and taste. Moving forward, the children will look closely at wheat and use a pestle and mortar to observe the changes taking place. The children will also have opportunities to find out where wheat comes from, experience other foods produced by farms and learn about the harvest process.
Literacy

Beginning to distinguish the marks we make when drawing diagrams.

Beginning to label work with our own names, using our mark making skills.

Enjoying different stories based on bread and baking.

Joining in with repeating refrains in stories.

Describing what we see, touch, smell, taste and hear when exploring wheat, flour and bread.

Mathematics

Beginning to develop our understanding of bigger and smaller and patterns in our environment and mathematical patterns.
Consolidating our understanding of the composition of numbers up to 3 e.g., 3 is made up of 2 and 1.
Counting numbers, objects, sounds up to 5.
Present and interpret data from simple charts e.g., tally charts.

Personal, Social and Emotional development

Building relationships with both adults and peers.
Learning about 'good choices' and the expected behaviours within the setting, as well as learning how to look after our classrooms and outside space.
Learning about the routines of the school day to ensure we all feel safe and secure within our school environment.

Understanding the World

Begin to develop an understanding of where food comes from.

Understand the processes from field to table.

Looking at different types of bread from around the world.

Use senses to compare a range of breads and express preferences, acknowledging everyone is allowed their own choice.

Communication and Language

• Developing our attention, speaking and listening skills in circle time games, adult led activities as well as following our own interests.

Listening and speaking in group times, talking about ourselves and learning about others within our classrooms.
Reading
We are beginning to enjoy 'Talk through stories' this term, which provides the opportunity for children to really explore key texts, understand the principle of the story, learn new vocabulary, and explore new characters. Each week we will focus on one key text which the children will become very familiar with.  
Our literacy key texts for this will be: 
Hooray for Bread

Little Red Hen

Sam's Sandwich

Chapati Moon

What I Like Most

The Giant Jam Sandwich