Reception - Franklin Class and Nightingale Class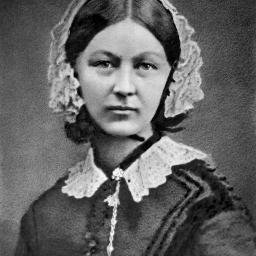 Franklin Class
Class teacher: Mrs Bloomfield
Learning Assistants: Miss Bailey
Nightingale Class
Class teacher: Mrs Beeton
Learning Assistants: Mrs Gurung
This term:
In Reception, we deliver the EYFS curriculum as well as following the whole school STEAM curriculum.
This term our STEAM focus is Engineering, and we will be answering the question 'Can I design and construct a product using my knowledge and understanding of the engineering process?' The children will work together to build a boat that is waterproof and floats, exploring a selection of materials and fixing methods to test which works best and why.
Children will be working towards building a shelter for the animals in the Nativity story using construction materials ensuring that it fits their given design brief.
The areas of learning and development
There are seven areas of learning and development in the Early Years Foundation Stage. All areas of learning and development are important and inter-connected. Three areas are particularly important for building a foundation for igniting children's curiosity and enthusiasm for learning, forming relationships and thriving. 
These are the prime areas: 
Communication and language: the number and quality of the conversations they have with adults and peers throughout the day in a language-rich environment is crucial. By commenting on what children are interested in or doing and echoing back what they say with new vocabulary added, practitioners will build children's language effectively. Reading frequently to children, and engaging them actively in stories, non-fiction, rhymes and poems, and then providing them with extensive opportunities to use and embed new words in a range of contexts, will give children the opportunity to thrive. 
Physical development: Physical activity is vital in children's all-round development, enabling them to pursue happy, healthy and active lives. Gross and fine motor experiences develop incrementally throughout early childhood, starting with sensory explorations and the development of a child's strength, co-ordination and positional awareness. 
Personal, social and emotional development: PSED is crucial for children to lead healthy and happy lives and is fundamental to their cognitive development. Underpinning their personal development are the important attachments that shape their social world. Strong, warm and supportive relationships with adults enable children to learn how to understand their own feelings and those of others. 
We also support children in four specific areas, through which the three prime areas are strengthened and applied. The specific areas are: 
Literacy 
Mathematics 
Understanding the world 
Expressive arts and design 
Curriculum
Literacy

Using our phonics skills to write simple sentences and fill in grids to record scientific findings.
Labelling designs and plans using our phonics skills also
Using sentences starters such as 'I predict...' to discuss our thoughts
Joining in with repeating refrains in stories

Mathematics

Build a deeper understanding of the numbers 0-10
Subitise and recognise the numerals of numbers 1-5
Partition numbers 1-5 into 2 parts e.g., 2 and 3 make 5
Create and continue repeating patterns
Begin to use and understand positional language
Begin to use measurements such as length and height

Expressive arts and design

Safely use and explore a variety of materials, tools, and techniques, experimenting with colour, design, texture, form, and function.
Explore materials Plumbing materials- taps, measures, bolts, etc- pads and pens, designs
Recognise the importance of drawing as a tool for thinking expressing idea
Constructing boats for final showcase.
Use discussion in small and large groups to regularly engage children in explaining work in progress
Support children to communicate gain confidence in their own ways in sharing ideas, e.g., learning songs and rhymes linked to water/topic

Understanding the World

What does it mean to be an engineer?
Float and sinking
Testing materials to see which are waterproof
Understanding different climates around the world
Different cultures and festivals- Chinese New Year
Reading and Phonics
At Aureus Primary School, we follow the Read Write Inc phonics scheme to teach your children the knowledge they need to become confident readers and, eventually, confident writers. Your child will receive daily phonics sessions. We communicate with you the sounds that your child is learning and send home phonics reading books weekly. It is essential that you hear your child read daily using either the hard copy books or the links posted via Class Dojo. Please also write an entry in their Reading Diary each time.
During our 'Talk through stories' sessions, (which provide the opportunity for children to really explore key texts, understand the principle of the story, learn new vocabulary and explore new characters), we will focus on one key text at a time which the children will become very familiar with. Our key texts for this term will be:
My Mummy is an Engineer
Lost and Found
Hiss
Billy's Bucket
An Evening at Alfie's
Chinese New Year stories
Who Sank the Boat
Non-fiction texts about engineering, plumbing, natural water sources, waterproof materials and many more.