Reception - Franklin Class and Nightingale Class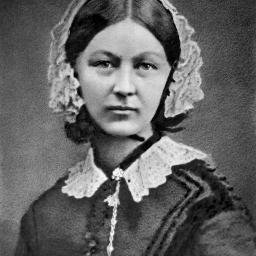 Franklin Class
Class teacher: Mrs Bloomfield
Nightingale Class
Class teacher: Mrs Beeton
Learning Assistants
Mrs Gurung and Miss Burchell
Term 2:
STEAM Curriculum
This term our STEAM focus is Technology, exploring the question 'Can I design and build a structure using my knowledge and understanding of historical periods?' We will be learning construction techniques throughout the term and selecting the most effective techniques and materials to create our showcase piece, a shelter for small world animals.
Other EYFS curriculum areas
Personal, Social and Emotional development

Exploring our school values

Considering others and promoting empathy

Exploring the similarities and differences between us and how celebrations at this time of year take place around the world

Bonfire safety and staying safe if out 'Trick or Treating'

Think about our own fears and what we might be afraid of – are we afraid of the dark also? If we are afraid of something, what can we do to help?

Remembrance Sunday

Overcoming worries and developing our Zones of Regulation toolkit

Learning about Hannukah

Talk about it being a festival of light – why do they think it is a festival of light? Can the children think of any festivals of light that they celebrate?

Value of the month: Appreciation. How can we show 'Appreciation' towards each other?

Christmas

Communication and Language

While listening to Room on the Broom, the children can begin to say out loud the repeated refrains

Talking about jobs that are done at night and how they see – what do we need in order to see in the dark? What are the different types of light sources used for?

Talk about people who help us and how they keep us safe. Then discuss how do we keep ourselves safe, near a flame, being near a road, using kitchen equipment, etc,.

What advice would you give to a friend who felt nervous about something? Strategies to support moving from the yellow zone.

Discussing our homes and where we live. Talking about shelters and why we need them.

vocabulary focus- nocturnal and diurnal. Which animals fit into which category?

How do some families celebrate Christmas? What's your tradition?

Talk about similarities and differences between how we celebrate. Think about what Christians do to celebrate at Christmas time and how this is the same as Diwali celebrations.

Physical development

Fine motor: using tweezers to collect items for own potion- spiders, cobwebs, sequins etc

PE focus session. Fireworks themed Dance with scarves, music for the royal fireworks by Handel

Chalk disco (chalks on playground – keep drawing as the music, fast squiggles for fast music, slow and long for slow music??)

I can change how I move to different types of music (fast, slow).

Fine motor activities –buttoning up pyjamas

Making shapes in movement – moving from one shape to another: spiky shape, round shape, big shape, small shape – transitions through the shapes. Learning to share the space and also dancing on the spot 

Think about winter related movements: snow falling, frozen ice, ice skating.

Wrapping presents and tying ribbons

Literacy

Read Room on the Broom and write potions and their ingredients

Write a label to go on their potion bottle

Bonfire Night writing: drawing and labelling their favourite firework

Sensory trays filled with tea leaves and glitter to practise letter formation in

What would you pack inside your 'being brave' backpack? Choose and label items with initial sounds or the complete words in captions if possible

Add labels to shelters made for an animal- own names, name for the shelter, features

Writing a wish list or letter for Father Christmas

Mathematics

Exploring composition of numbers through addition (i.e. combining smaller 'parts' to create one larger 'whole' number.

Exploring time- thinking about sequences of events and daily routines

2D shapes

Spatial Awareness

ABC Patterns.

Understanding the World

What bonfire night is and why we have it in England. That it is not a custom around the world, just in this country.

Notice changes over the day –when is it lighter/darker outside.

Water play around washing babies before bed.

Matching activities –do we use this item at daytime or night-time?

Remembrance Day: understanding events of the past

Why does it get dark at night-time? Why is it light in the daytime?

Visit a local area to spot animals who are awake in the daytime

Examine photos or real-life different types of shelters and constructions. What materials do they use (bricks, straw). How have the bricks been joined together for example?

Exploring Hannukah as a festival of light and talking about festivals of light that they might celebrate too

Why do animals need shelter? What must our shelter have to protect an animal- roof, warmth, door?

Recycling gift wrapping paper and cards

Expressive Arts and Design

Potions in the water tray: coloured water, sequins, etc: exploring texture and colour

Explore colour through chalk on black paper – fireworks

owl pictures and shadow puppets.

Creating a dark den together.

Emergency services role play.

Sensory activities involving autumnal leaves and making nests or dens.

Making shelters outside with sheets and loose parts. Challenge children to think about adapting their shelter to meet certain criteria (e.g. Can you make your shelter big enough for 3 friends?

Mix "concrete" (sand and water) to join blocks and bricks together in a tuff tray. Use different raking tools.

Cutting playdough and other malleable materials. Have a range of cutting tools including scissors for the children to build their fine motor skills.

Christmas post office role play
Reading and Phonics
It is crucial for children to develop a life-long love of reading. Reading consists of two dimensions: language comprehension and word reading. Language comprehension (necessary for both reading and writing) starts from birth. It only develops when adults talk with children about the world around them and the books (stories and non-fiction) they read with them, and enjoy rhymes, poems and songs together.
At Aureus Primary School, we follow the Read Write Inc phonics scheme to teach your children the knowledge they need to become confident readers and, eventually, confident writers. Your child will receive daily phonics sessions. In addition, we enjoy phonics games that teach children the listening and sound discrimination skills they need in order to read. We will communicate with you the sounds that your child is learning, and later, when they begin to bring sound and word books home you will have an important role in practising reading at home together. More details will be shared via Class Dojo.